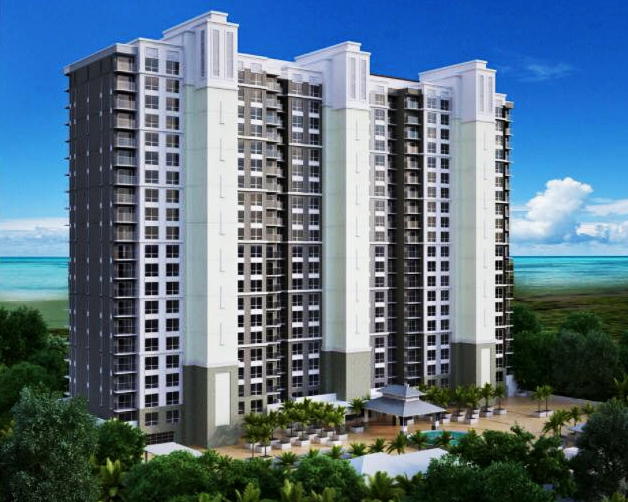 View All Kalea Bay Listings
Amenities:

Gulf Views

Rooftop Pool

Internet Cafe

Restaurant & Lounge
              Prepare For The Pinnacle of Posh and The Height of Luxury
           Kalea Bay is Coming to Naples!
Tony Soave and Richard Corace, two visionary developers integral to the creation of towering residential hallmarks such as The Dunes, The Regatta and award-winning Moraya Bay, are now collaborating to develop a new Naples community of luxury highrises that will be known as Kalea Bay. When Tower One of Kalea Bay is completed, it will ascend 23 stories above Naples' gorgeous coastline, gracing an area located off of Vanderbilt Drive, just north of the intersection with Wiggins Pass Road. This is a beautiful location and Kalea Bay is sure to resonate with appeal for home buyers who not only clamor for new construction, but a higher quality of living succinctly defined as The Florida Lifestyle. Though development of Kalea Bay has only recently begun, to appreciate the potential here, one need only consider the expertise readily evidenced among other projects affiliated with these developers. Soave and Corace have capably catered to the most discriminating of tastes involving those who not only discern quality, but demand it. These developers understand that home buyers aren't so interested in simply purchasing four walls in a condo … they're pursuing a lifestyle which comes with conveniences and amenities. Kalea Bay is posed to add further prestige to what is already an outstanding legacy in the creation of luxury residential developments.
Enriched with Amenities
Beyond the spacious and sophisticated sanctuaries for which Kalea Bay will be comprised, residents will revel in a range of amenities that include access to a state-of-the art fitness center, three swimming pools, an outside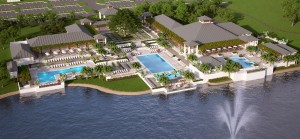 and inside restaurant & lounge, internet cafe, and another open-air bar positioned beside an adult-only swimming pool. The tennis pavilion is complemented with six Har-Tru tennis courts. There is also 24-hour security, private, secured parking and many other outstanding features. The responsiveness to resident wants combined with the range of available amenities will make life at Kalea Bay feel more like that found within a world class luxury resort, anything but your conventional condominium complex.
Area Advantages
Life at Kalea Bay will be further enhanced by all that awaits only minutes from this community. Naples may consistently rank among the list of Best Places to Retire in America, but the folks who make their home here are far from retired when it comes to recreational pursuits and the finer things of life. Those looking for places-to-go and things-to-do have options galore just outside of Kalea Bay. For example, some of the most beautiful beaches on the Gulf of Mexico can be found mere minutes from Kalea Bay. Though residents can enjoy exclusive membership to a private beach club, they can also opt to stroll along the scenic shores at Delnor Wiggins State Park or Barefoot Beach. These are awesome locations to lounge, collect shells and encounter all kinds of critters from nesting sea turtles and diving dolphins to an interesting array of avian species (Canadian snowbirds included). For those who enjoy kayaking, paddle boarding, boating and fishing, life in Southwest Florida never disappoints. All kinds of adventures and escapes on-and-along the waters await only minutes from Kalea Bay.
For those who are drawn to designer fashions and fine dining, Naples imparts unceasing delight and some of the region's most venerated venues can be found very close to Kalea Bay. From the boutique stores and restaurants at Waterside Shops or Mercato to incredible enclaves among Venetian Village, Bay Front and Naples' internationally-famed Fifth Avenue South district, there are unending opportunities to experience an epicurean indulgence or score goods produced by world-leading designers. Naples has been ranked as one of America's "Best Cities for Foodies," but when all those flavors and fare combine with the flare in favors found in designer shops, Naples is truly ahhhhmazing!
Naples' allure is also augmented by attractions that will appeal to connoisseurs of art and culture. From the fine art that can be found among the community's famous Gallery Row on Third Street South to the works on display at the Baker Museum of Art, Von Liebig Art Center and many more, there's always an opportunity to review new works or attend an exhibit opening. What's more, some of America's most celebrated art festivals and fairs are annually conducted here. Beyond the art exhibitions, there's also productions involving the performing. From that staged by The Naples Players at Sugden Theater to major touring shows and concerts by legendary recording artists presented at Artis-Naples. A short drive north from Kalea Bay leads to venues such as Germain Arena or the Barbara B. Mann Performing Arts center where more in concerts and major stage productions will entice and enthrall.
Sports enthusiasts will also have plenty to cheer for, from Florida Everblades Hockey and arena football with championship-winning Florida Tarpons at nearby Germain Arena or Spring Training baseball games with the Boston Red Sox and Minnesota Twins in Fort Myers in nearby Fort Myers. There's also great tennis, sport fishing, power boat races and even the world famous swamp buggy races on the "Mile of Mud" at Florida Sports Park. Of course, no sport may enjoy greater local significance than golf. With its prolific per capita composite of public and private holes, the region has been heralded as "The Golf Capital of the World." Southwest Florida is home to some of the finest fairways on the planet and fortunately, quite a few can be found close to Kalea Bay. From the courses of Cypress Woods, Eagle Lake, Heritage Bay and Naples Beach Hotel to that of Tiburon at the Ritz Carlton Golf Resort, (home of the annual Franklin Templeton Shootout), Kalea Bay is positioned in the epicenter of a golfer's paradise.
For all that's been referenced, bear in mind this is just a fraction of what can be found close to Kalea Bay. Families will appreciate the proximity to schools, supermarkets, parks, churches, healthcare services and more. There's still much more in outdoor activities, entertainment and cherished community events that take place throughout the year. For all the quality imparted in the construction of their condominium towers, the team behind Kalea Bay has also specialized in organizing events and activities that bring residents together in a variety of social celebrations. These engaging interactions along with all that's available to experience in the greater community help to enhance the already elevated quality of life that awaits at Kalea Bay.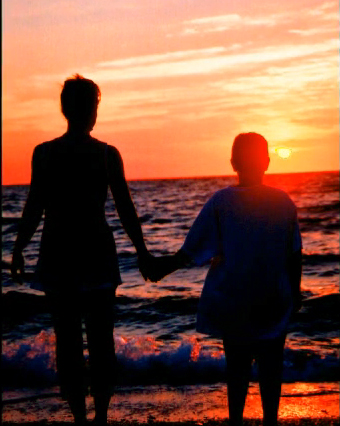 With respect for the developers' brand recognition as well as home buyer demand for new construction in Naples, Kalea Bay is sure to attract wide interest when sales commence in the new year. For those with high hopes of experiencing the high life here, trust that you'll be in for a big let-down if you don't act more sooner than later. The team of Domain Realty Group specializes in helping both home buyers and home sellers in Southwest Florida. We're proud to be recognized not only as a "People's Favorite," but also for ranking higher than our industry peers when it comes to client satisfaction rates. We've amassed the team, the tools and the experienced expertise to make your home buying experience more convenient and care-free. The people of Domain Realty Group live here, work here, play here and raise our families here; our greatest joy is derived from helping others secure the home of their dreams, right here within our home. As more details emerge on Kalea Bay, we look forward to responding to your questions on this or any other of the outstanding communities where great opportunities await for home buyers.
click here to receive more information on Kalea Bay as soon as it is made available